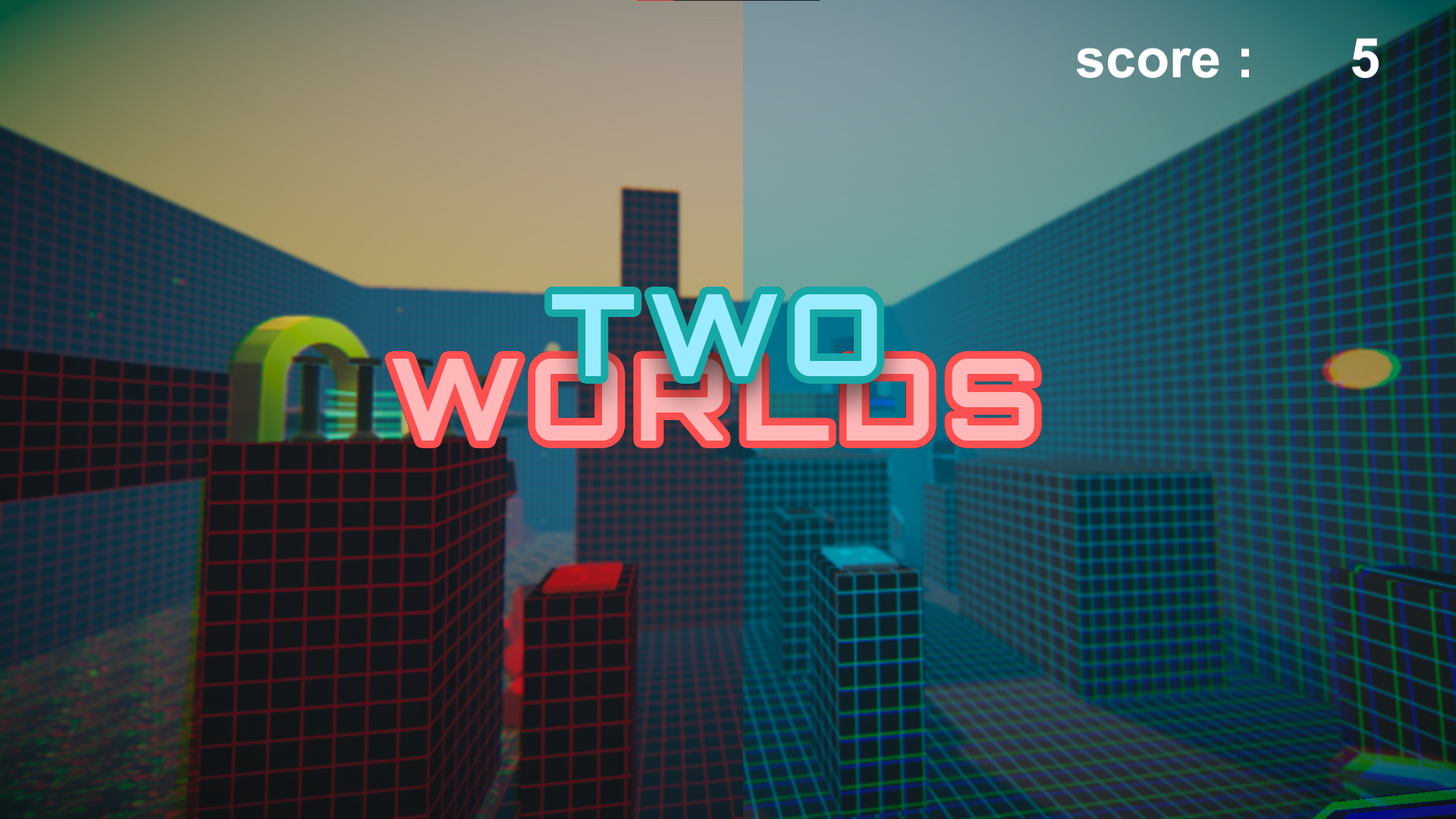 Two Worlds
A downloadable game for Windows
TWO WORLDS: is a Platformer where the player has to get across obstacles by traversing across two different worlds. By switching the world back and forth, the player is able to trigger objects that are unseen in order to help them overcome the obstacles.
Controls:
SPACE: JUMP
WSAD: MOVEMENT
SHIFT: RUN
RIGHT MOUSE CLICK: SWITCH WORLD
ESC: PAUSE MENU
Latest Build:
Two World Build V4
Current Bug:

No Pause Menu in level 2
No visual mouse icon while pause menu is active
Fixed Bug:
Main Menu Not Loading.
Fixed World Changing in level 2
Collaborators:
Programmers(User/Name):
Superschnizel / Leon Holtmeier
Shivam
Alex Demers
Artist:
Qianrui(Leo)Li
Sound Designer / Composer:
Nxx / Nic
Level Designer and Testers:
DisplayVj / Vijay Kumar
Nxx / Nic
Alex Demers

Superschnizel / Leon Holtmeier

Additional Contributors:
WindWalker
Shavrano
Download